| | |
| --- | --- |
| Beaches and the wildlife of the Outer Banks, riots of color of New England autumn, excitement of an Oshkosh airshow, or thoughtful exploration of color and form, you'll find it in my gallery. Original artwork for your home or office. | Advice, insight, tricks, and tips. I share what I know in my blog. |
Why Dan Beauvais – photography?
Since 1980, I have been on a quest to show the little details, the happenings when we are otherwise busy, the awe we only notice when paying careful attention.
In my photographic artwork, I not only capture the way things look, but how they stimulate all my senses. Smooth or rough? Crisp or muggy? Sweet or pungent? Quiet or cacophonous? Towering or diminutive? Explosive or contemplative? Spontaneous or studied? Melodious or dissonant? Order or chaos, or that one little thing that breaks the pattern to grab our attention?
My artwork is available richly framed and ready to hang as a focal point in your home. Or as prints for your own creative presentation. The works can be licensed for your media project.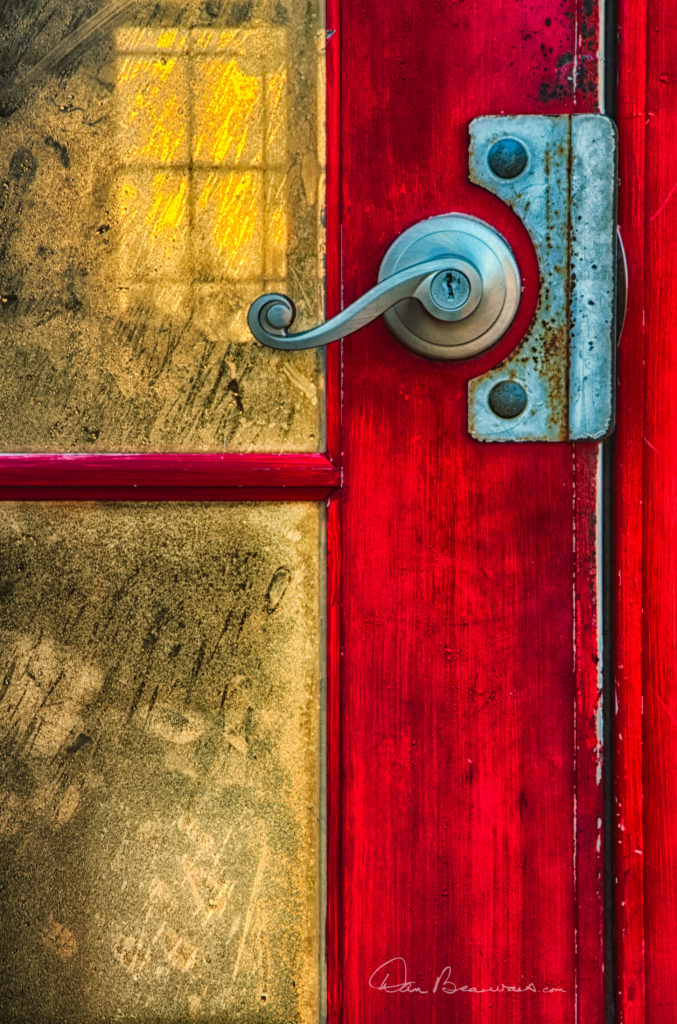 The red door on the front of Kitty Hawk Pier. The golden light of dawn streams through the pier building, highlighting the condensation on the inside of the door glass.
Come Visit!
Start exploring my art, or check for advice with the menu at the top of this page. Welcome, and enjoy!