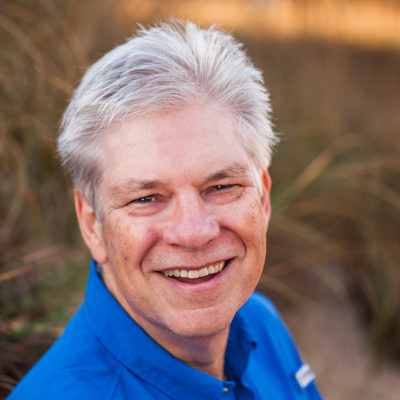 My Approach
I provide immersive, inspiring photographic artwork for decorating your home or office. I also license art for media projects.
Please browse my Gallery to see what I have for you.
My Story
I first became interested in photography while in college in the late 70s. I was impressed with the beautiful images that the yearbook photographers found on our bleak urban campus. I too wanted to learn to observe and capture the beauty that's often overlooked. In 1980, infant daughter and her mother delivered newspapers in order to buy a camera and lens for my Christmas present, giving me the tools to start developing my own vision.
I immediately joined a local camera club, and found inspiration in the monthly competitions. As my interest grew, I served as an officer in several clubs in New England and North Carolina, and was elected Vice President of Southeastern Council of Camera Clubs.
I was the co-coordinator for the Outer Banks Region of Carolinas' Nature Photographers Association.
I've earned a four-star color slide exhibitor rating with 400 acceptances in international photographic exhibitions sanctioned by PSA (Photographic Society of America). I've judged in international exhibitions, and co-chaired such exhibitions in the Raleigh-Durham area.
I've been listed in PSA's Who's Who of Photography for most of 20 years, and served several years as the PSA Area Representative for central North Carolina. PSA Journal has published my article and photographs about winter photography in Yosemite.
I taught photography in the adult continuing education division at Wake Technical Community College in Raleigh. I presented at the 1998 Grandfather Mountain Nature Photo Weekend, and had a 2002 Nature Photo Weekend Award-winning image on display at their Visitor's Center. Two of my images have been displayed at the NC Museum of Natural Sciences in Raleigh, after winning recognition in the 2014 Wildlife in North Carolina photo contest and being published in that magazine. My work has also been featured in World Airshow News magazine, Camera in the Wild – a publication of Carolinas' Nature Photographers Association, Holt: Earth Science (geology textbook), ISnAP – a publication of International Society for Aviation Photography, a feature on the Experimental Aircraft Association website, Atlantic Flyer Magazine, American City Business Journals, Outer Banks Sentinel, Haverhill Gazette, and PSA Journal – a publication of Photographic Society of America.
My work is currently represented by:
and has been exhibited at:
Yellowhouse Gallery, Duck, NC
Sea and Sounds Gallery, Dare County Arts Council Gallery, Manteo, NC
SeaTree Gallery, Nags Head, NC
Sand Castle Arts, Duck, NC
Murex Gallery, Corolla and Manteo, NC
Salty Paws Biscuits, Nags Head, NC
Good Life Gourmet Restaurant, Kill Devil Hills, NC
I live in historic Kitty Hawk on North Carolina's Outer Banks.
Next Steps…
Visit my gallery! See the world as I see it.
Visit Gallery
Resume – my resume is available here